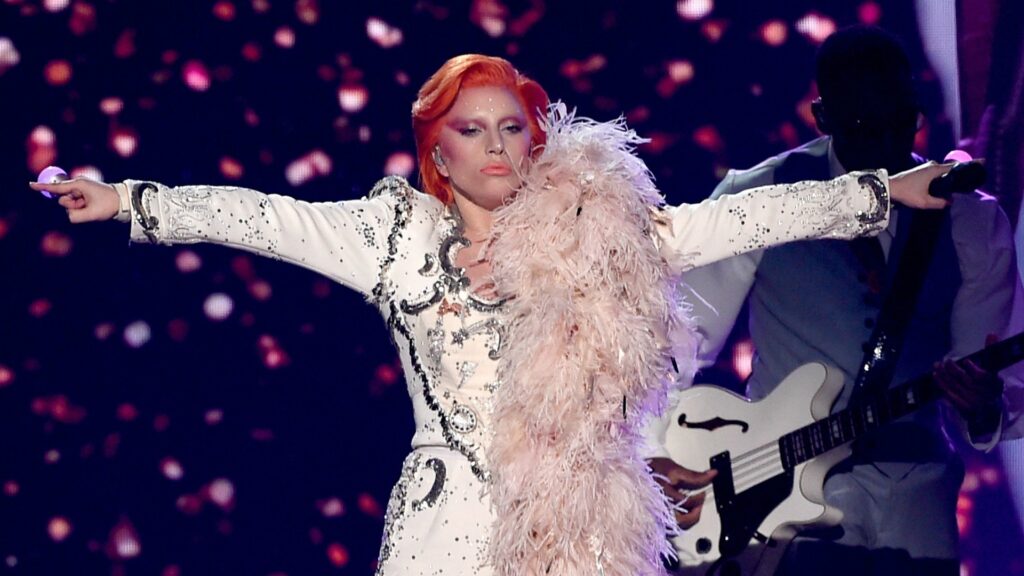 It was an appalling scene at the Grammy Awards Monday night, when multiplatinum singer/songwriter Lady Gaga desecrated the sacred memory of David Bowie by dressing up like him and performing a medley of his best known songs.
The performance was a disgrace, an insult to the legacy of one of the most prolific and eclectic musicians of the last several generations, and may actually have caused several cases of hysterical deafness, according to the tweets I saw about it later that night.
I'm outraged that someone as talentless as Lady Gaga (from what I've heard — I'm not very familiar with her myself, though that "Poker Face" is awfully catchy) would dare to compare herself to an artist of Bowie's stature. I'm not sure which songs she decided to butcher, I haven't watched the Grammys since around 1985 — but I won't be able to listen to them again without wincing at the memory of how bad everyone said this performance was for at least a couple of days.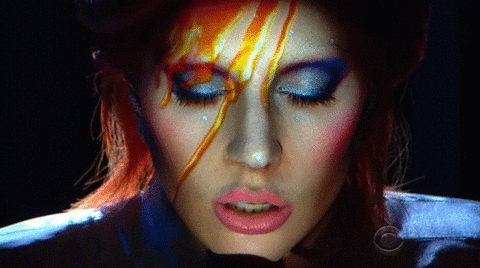 And her costumes! Though what I saw from the few 2-second .gifs that came through my Twitter feed didn't look so bad at first glance, all of Twitter assures me that her clothes were hideous, her makeup an embarrassment, and her bright red wig a direct assault on good taste.
Even Bowie's son, the Artist Formerly Known as Zowie Bowie, hated the performance:
"overexcited or irrational, typically as a result of infatuation or excessive enthusiasm; mentally confused." Damn it! What IS that word!?

— Duncan Jones (@ManMadeMoon) February 16, 2016
You kind of have to read between the lines to interpret the dictionary definition of "gaga" as an attack, and ignore the possibility that it was acknowledgement of the tribute or even praise, but if everyone says this tweet means he hated it, he hated it, and I will hate it too — if I ever get around to watching it, which seems very unlikely.
And poor Adele! The English singer who did that one song I kept hearing at the grocery store a couple of years ago also had a bad night, singing a song from her new album (which has not yet made it to the grocery store as far as I know) so ridiculously off-key that a pack of coyotes gathered in the parking lot to howl along, from what I read.
Was she sick? Did she have monitor trouble? Was she hit with a tranquilizer dart just before she took the stage? I don't know, but by the sound of my social media feed — not the sound of the actual performance, because I didn't watch it and don't plan to — she was pretty terrible. She's putting on a brave face publicly, but privately she's probably on suicide watch:
The piano mics fell on to the piano strings, that's what the guitar sound was. It made it sound out of tune. Shit happens. X

— Adele (@Adele) February 16, 2016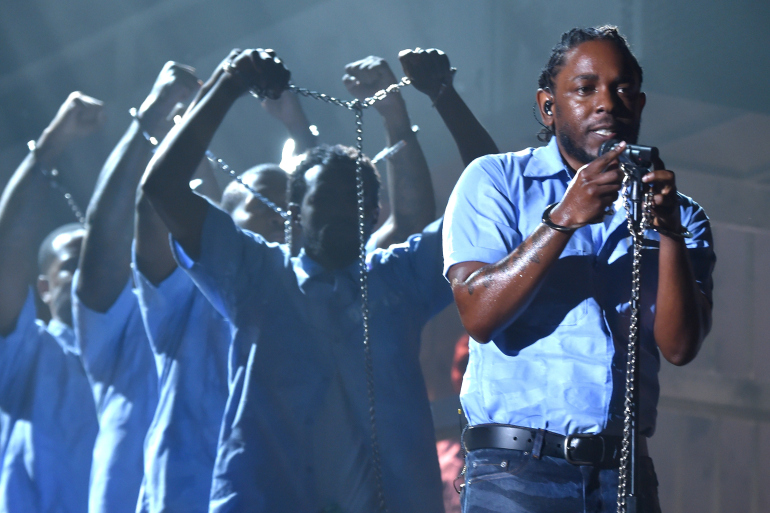 And Kendrick Lamar, who I'm told is the best rapper working right now (which I guess could be true if you don't count Ice-T), went public with his mission to exterminate all white people everywhere with his Grammys performance, which involved backup dancers dressed like prisoners or something, and a map of Africa with "Compton" in the middle. I did not see this performance either, but when I read about it I felt very threatened, because everyone knows that Compton is where BOYZ N THA HOOD was set, and Africa, so the song Lamar played is obviously an anti-white manifesto, and I hope he is on the no-fly list to Guantanamo.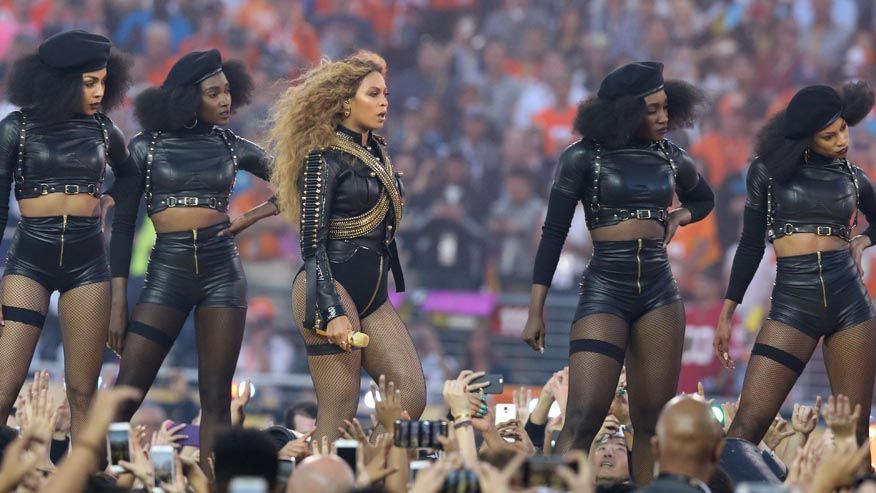 His performance may have been inspired by Beyonce's Super Bowl halftime unveiling of her new song, where she was accompanied by backup dancers dressed exactly like either Black Panthers or Michael Jackson. I didn't see this number either — I think I was in the bathroom — but I heard that as huge choreographed group dance numbers go, this one was particularly militant in its anti-whiteness.
All of this is just proof that our culture in general, and our pop music in particular, is going down the toilet, and if the Grammys get much worse I will probably have to stop reading tweets about them.