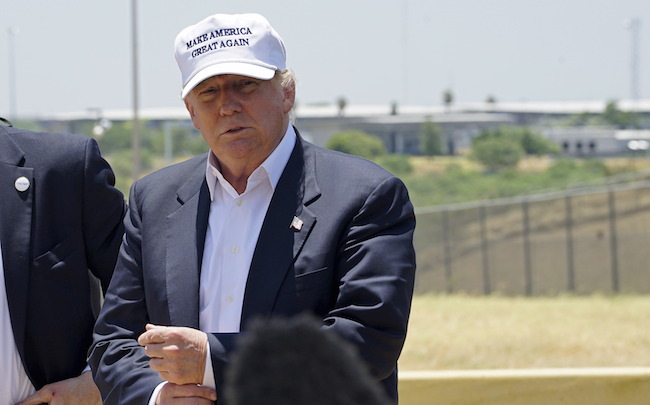 Illegal immigration is the biggest problem facing the United States right now you guys. I have never seen any firsthand evidence of that, but the fact that it seems to be the only thing any of the candidates on the stage at the second Republican Presidential debate wanted to talk about must mean that it's super important, right? The only subjects that came close, in terms of time spent on them during the debate, were Who Hates Planned Parenthood The Most and Who Will Be Quickest To Bomb Iran. The Republican frontrunner has made illegal immigration the centerpiece of his campaign and it's lifted him to a wide lead over the rest of the field, so that means this is what Americans (or at least Republicans) are worried about, right?
People are coming from other countries and stealing American jobs! Even worse, they're sponging off of the infrastructure and services that American tax dollars pay for without making any contribution themselves!
It's a very serious problem, and the Republican candidates have a lot of Big Ideas about how best to handle it. Should we build a big giant gold-plated wall along the Mexican border? Should we spend $400 to $600 billion dollars to deport the 11 million undocumented immigrants currently in the country? Should we dig a really big hole in the middle of the desert and point an arrow-shaped sign reading "DRUGS AND FISH TACOS" at it and push them all in? Should we just nuke San Francisco?
I know what you're saying: That's not why we should nuke San Francisco!