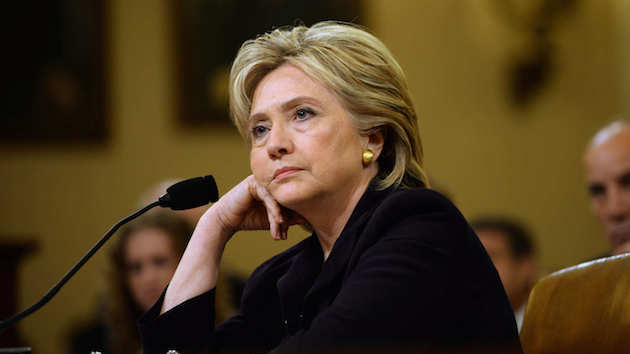 Congressional Republicans' three-year inquiry into the deaths of four Americans during a violent 2012 incident at the U.S. Embassy in Libya entered its eighth (waxing gibbous) phase last week when the newly empaneled House Select Subcommittee on Benghazi followed in the footsteps of seven previous Congressional committees, convening for their first and only hearing with their one and only witness: former Secretary of State Hillary Clinton.
Coming off a relatively shart-free performance in the first Democratic debate, Clinton's stock was rising: every media outlet insisted that she won the debate, even though public polling and that one annoying guy in your News Feed told a different story.
In any case, Republicans reasoned, whatever bounce Clinton might have seen in the days after the debate would certainly crumble when the valiant Trey Gowdy, armed with two stacks of printed emails and an overmatched antiperspirant would rip off her mask and reveal the malevolent puppet master that engineered the attack. Or ignored it? Mislabeled it! She definitely did something wrong, and it probably had to do with her email, and the Republicans were all set to keep her in that hearing room until she confessed to something.