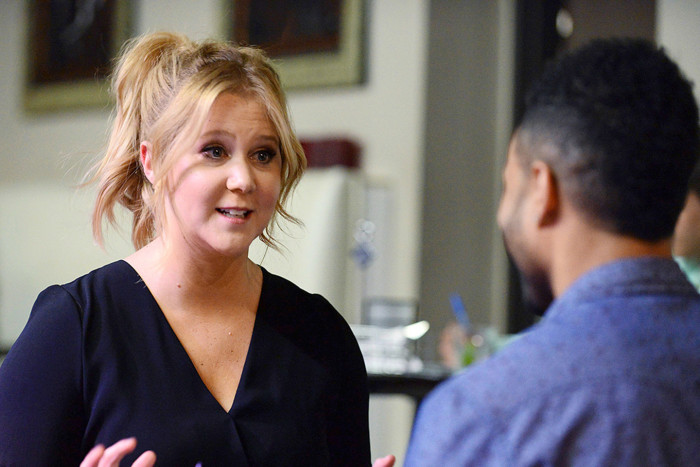 This week the most exciting news since Justin Bieber peed in a mop bucket hit the Internet: hot off a rapturously received appearance on ABC's reality "reality" dating "dating" show THE BACHELORETTE, comedian Amy Schumer has been invited to take a dip in Lake Dudebro.
Yes, in a show-business moment that could only happen in 2015, ABC mucky-muck Robert Mills invited Schumer to be the next Bachelorette via Twitter. Even better, it appears that Schumer is game:
. @Millsy11374 Here I come!! #bachelorette pic.twitter.com/tgA1Pzm4oL

— Amy Schumer (@amyschumer) May 26, 2015
Of course, the Internet never saw a piece of good news that it couldn't poop all over, and right on time here comes The Verge with an essay called ABC completely misses the point, invites Amy Schumer to be The Bachelorette, pleading with the comic not to do the show:
The show is beneath Amy Schumer; it's beneath all women. Where previous seasons at least flirted with the notion of empowerment, presenting a woman with the same "human buffet" that men receive on The Bachelor, the show is now about giving a woman the illusion of power, then reprimanding her when she doesn't act in line. ABC and the producers have been compared to pimps before, and it feels especially true now, as we watch the men tell a woman when and where she can have sex, and punish her when she disobeys. Such a dated system is the kind of thing we'll never tire of seeing Schumer burn to the ground, but from a safe and critical distance.
Well, Mr. "ABC Completely Misses the Point," I dare say you're completely missing the point.