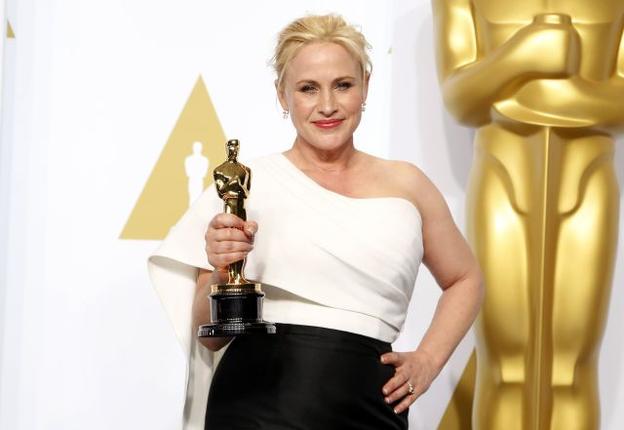 Welcome back to WHEEL OF OUTRAGE, the game where we take the innocuous comments of a public figure, distort their meaning and intent, and turn allies into enemies! Let's see who was dumb enough to say something into a microphone this week!
Let's say hello to tonight's contestant, actress Patricia Arquette! You may remember her as Alabama Worley in TRUE ROMANCE (I certainly do), that lousy CBS show where she was a psychic, or most recently as the struggling single mom in BOYHOOD — a role that just won her a richly deserved Academy Award!
Looks like Ms. Arquette made the mistake of trying to say something in her Oscar acceptance speech, because this week has been full of thinkpieces decrying her appallingly insensitive and racist statements. Let's see what she said:
"We don't have equal rights for women in America and we don't because when they wrote the Constitution, they didn't intend it for women. So, the truth is, even though we sort of feel like we have equal rights in America, right under the surface, there are huge issues that are applied that really do affect women. It's time for all the women in America and all the men who love women and all the gay people and all the people of color that we've fought for, to fight for us now."
Wait, that's it? Rewind that, let's see it again.