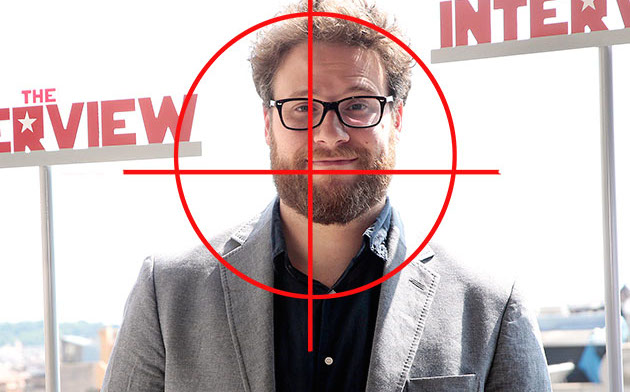 Remember when Seth Rogen was a hero of free speech and the American way?
It seems like just a couple of weeks ago that THE INTERVIEW, written and directed by Rogen and his partner Evan Goldberg and co-starring James Franco, was the talk of the nation.
THE INTERVIEW, in case you spent the Christmas holiday on the moon, features Rogen and Franco as an entertainment reporter and his producer who get invited to North Korea by Kim Jong-un for an exclusive interview; the pair is then recruited by the CIA to use the opportunity to kill the crazed leader.
The North Korean government, oddly enough, took umbrage at the premise of the film, and promised grave repercussions if Sony Pictures went forward with the release; soon after that Sony's computer systems were hacked, embarrassing private emails were released, theatrical releases were leaked to the Internet before they could be released, and the party claiming responsibility (the Guardians of Peace, or #GOP) promised more mayhem if the film was released.