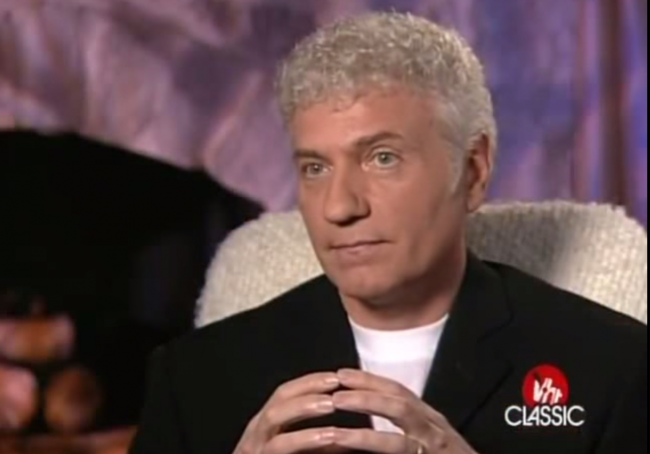 I am a stone-cold sucker for a good rock documentary. GIMME SHELTER; THE FILTH AND THE FURY; JIMI HENDRIX; RUNNIN' DOWN A DREAM; THE DECLINE OF WESTERN CIVILIZATION PART II: THE METAL YEARS; TOM DOWD AND THE LANGUAGE OF MUSIC; CROSSFIRE HURRICANE; THE BEATLES ANTHOLOGY; these are only a few of my favorites. But I'm also a sucker for a bad one; I don't even have to like the band the documentary is about. No matter who it is, if I am flipping channels and I come to musicians talking self-importantly about their careers and the people they stepped on along the way, whether it's just starting or five minutes from the end, I am powerless not to watch.
That's why the arrival in the late '90s of the VH1 series BEHIND THE MUSIC was simultaneously the best and worst thing that ever happened to me. Immediately, from the very first episode I saw, which if I recall correctly was the MC Hammer one — where Hammer revealed, among other things, that he spent a million dollars on marble tile for the entry to his $10 million house in Oakland, which also featured a solid gold, 8-person bathtub; $68,000 worth of mirrors; and $3 million worth of indoor and outdoor fountains, because as he put it, "Water represents power. Water represents freedom… so when I see that water flowing all through my house I feel free, spiritually free."
The episode went on to mention that Hammer's house was on the market, listed at $6 million, and I was hooked for life on this show.