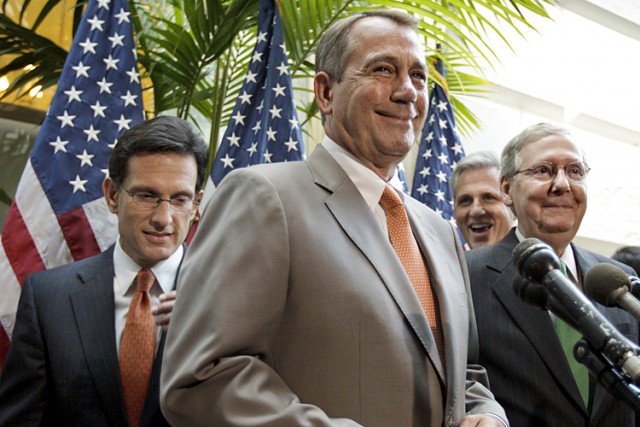 In a fit of pique that appears not unlike flipping over a board game when it becomes apparent that defeat is imminent, House Republicans have prevented the passage of a routine government spending bill for several weeks, demanding in exchange that President Obama dismantle or defund his signature legislative achievement: the Affordable Care Act (or "Obamacare"). In the absence of funding, the Federal government has shut down, and at the time of this writing shows no sign of reopening.
Despite the fact that it has no bargaining power (other than holding the government for ransom), and that public opinion is solidly against it, the Republican Party is sticking to its demand, while the president, realizing that he is obviously going to win this fight in the end, is holding firm in his refusal. Except for the hysterical shrieking of the GOP's army of dead-end pundits trying to blame the whole thing on Obama, the press is calling the Republican gambit a colossal mistake, a political blunder of the highest order, the last gasps of a dying party.
To the contrary, I think it's the most brilliant political strategy I've ever witnessed.