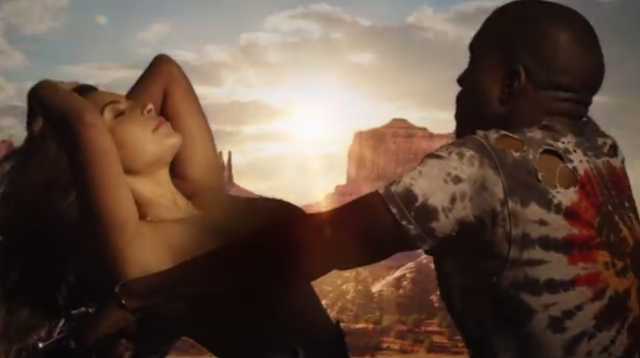 I'm not sure what compelled me so irresistibly to click on Kanye West's video for "Bound 2" when I came across it on my daily morning Internet news blitz. I find Kanye to be insufferably obnoxious (as I got into here, and I've never liked his music at all (which I discussed here).
I also have a distaste for the public persona of Kanye's wife and costar in the video, Kim Kardashian (which I explored here). So why did I so eagerly watch a video starring two people I don't like?
I don't quite know, but I did, much the same way I can't stop myself from probing a sore tooth with my tongue every 20 seconds, and with similar results.