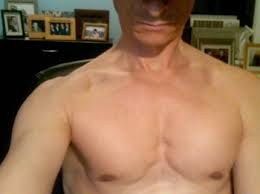 It seems that former Congressman and current New York City mayoral candidate Anthony Weiner has once again been caught engaging in the very behavior that led him to resign from Congress two years ago. Weiner has refused to drop out of the mayor's race, his wife is once again standing by him; it's now up to the voters of New York City, of whom I am one, to decide Weiner's fate.
This feels more appropriate than how it went down last time, when Weiner immediately resigned on the assumption (most likely on the part of his handlers) that he would not be re-elected; I'm not so sure that's true, and by re-entering politics so quickly after the his resignation, Weiner clearly feels what he did was not so awful that it couldn't (or wouldn't) be forgiven. This time, since Weiner enjoyed a comfortable lead in the polls just before this second scandal broke, there will literally be a referendum on the relevance of a politician's peccadilloes on his fitness for office.
I will not be voting for him.
I have no objection, on a moral level, to his habit of sending south-of-the-border selfies and extra-forward text messages to women not his wife. It's an old saw by now, ever since the Clinton-Lewinsky contratemps, that nobody knows the true parameters of a marriage except the people in it, but it's an old saw because it's true.