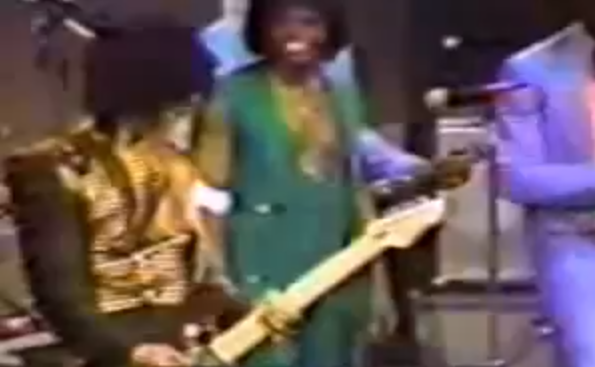 In 2007, I got to see Van Halen, newly reunited with David Lee Roth, at Madison Square Garden. To say I was excited for the show would be a massive understatement. Van Halen has been one of my favorite bands since about the time I started having favorite bands, so to see their (almost) original lineup 22 years later was, to say the least, very exciting. At the show it was apparent that my enthusiasm level probably rated on the low end of the scale for the audience as a whole; I remarked that I had never been to an arena rock show where the audience was so psyched to see the band. It was palpable.
That show was great, I had zero complaints about it, but the same week I returned with my wife to Madison Square Garden to see Stevie Wonder, where the crowd was WAY more psyched than the Van Halen crowd had been. From the moment Stevie took the stage with a 10-minute monologue about his reasons for giving the one-off concert (it was a tribute to his late mother), the crowd was ecstatic — through the medley of his dozens of classic hits, through his many long, hilarious stories, and reaching a peak when he duetted with Tony Bennett on a slowed down, balladized version of his 1968 hit "For Once In My Life."
But the moment the crowd really, truly lost its mind — I remember my wife clutching my arm and jumping up and down like a little kid — was when Stevie started "Superstition" and, before the first verse, casually said, "I heard Prince is backstage. Prince, if you want to come jam with us, come on out." Never, before or since, have I seen a concert audience wet itself like when Prince joined Stevie Wonder on stage, borrowed a guitar, and got ready to jam on "Superstition."
But as he began to play, I got a weird case of deja vu, suddenly remembering a video that I had recently seen on YouTube: a clip from a 1983 James Brown show where James invites Michael Jackson, then at the peak of his "Thriller" ride, up onstage. Michael in turn persuades James to invite Prince, then between "1999" and "Purple Rain," up onstage as well. It's amazing and very interesting that footage exists of these three singular performers on stage at one time; but what makes this video a classic is the way Prince — now rightly recognized as one of the greatest performers of all time, completely humiliates himself.
Let's watch together, shall we?